Welcome the wikia! Here you can find information new and old about Thomas fan 89's wooden railway series Quest 89 and Rails of Europe!
What's new? What's interesting?
What is Quest 89?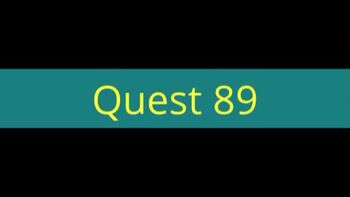 The adventures of Connor and the Zero-Eights, a legion of steam engines lead by the magical engines 089 and Lady, dedicated to stopping the Diesel Army and other evil forces that may threaten the North Western Railway and Mainland. Although a Thomas and Friends fanfic series, it's darker and more mature than the latter mentioned show.
Click here to view the playlist containing all current episodes of Quest 89.
It should be noted that the series has been as is still being worked on over a large span of time and thus the quality changes between seasons, sometimes between episodes.
​What was Rails of Europe?
The comedic and light-hearted adventure of Clewp the tender engine and his friends as they worked on the railways spanning across the European Nation. Although made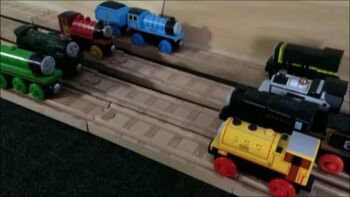 by the same creator of Quest 89, it's tone was completely different.
Rails of Europe was cancelled due to the creator losing interest. Click here to view the pilot epiode: Recruit.
It should be noted that the pilot episode was created in late 2014 and is quite dated when compared to recent episodes of Quest 89.
Ad blocker interference detected!
Wikia is a free-to-use site that makes money from advertising. We have a modified experience for viewers using ad blockers

Wikia is not accessible if you've made further modifications. Remove the custom ad blocker rule(s) and the page will load as expected.